HIM Licensing
Act 1439 of 2013 requires all licensed producers enrolling Arkansas consumers on the Health Insurance Marketplace to obtain an additional license from the Arkansas Insurance Department (AID). Additional training is required to complete licensure.
Here are the steps to complete training:
Register yourself into the Arkansas Health Connector Guide Management system. This will automatically enroll you in the Arkansas Based Training (Phase III). GMS Entry Instructions for Licensed Producers will walk you through the registration process and the uploading of the required documents. You will need to upload the training certificates you received upon completion of the Federal Training Course.
Complete the Arkansas Based Training (Phase III). After successful registration, you will receive an e-mail with a link to the Phase III courses and instructions for completing the course. The Phase III training consists of Arkansas specific information about the Health Insurance Marketplace, as well as the Private Option, which is a new method for enrolling low income Arkansans in a private health insurance plan.
Application for Licensure:
Upon successful completion of the Phase III training you will receive an e-mail with a link to the Application for Licensure and background screening form. The completed application, notarized authorization for a background screening and a $35.00 money order made payable to the Arkansas Insurance Department must be submitted to the Arkansas Insurance Department. Licenses will be issued in the order applications are received. Click here for Health Exchange Agency licensing instructions and forms.
For assistance with any technical issues using the systems or taking the training, email AHCD.System.Support@arkansas.gov. Please include your contact information, including your telephone number, in your email message. Technical support hours are from 8:30 am to 4:00 pm Monday through Friday. Calls and emails that are received after normal business hours will be handled on the following business day.
Agents & Brokers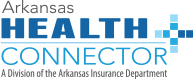 Find Answers
Stay Informed!