Agents & Brokers
As an Agent or Broker, you'll play a key role in educating consumers about the Health Insurance Marketplace and insurance affordability programs. You'll also help consumers obtain eligibility determinations, compare plans and get health insurance.
Act 1439 of 2013 requires all persons enrolling Arkansas consumers on the Health Insurance Marketplace to obtain an Exchange Producer license from the Arkansas Insurance Department (AID).
Visit the Agent & Broker pages to get informed about training, licensing and resources. For Agent and Broker assistance, contact Bruce Donaldson at 501-683-7077.
Agents & Brokers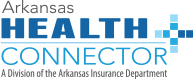 Get Answers!
Get Connected!